The Mastercam 2019 release includes many new system enhancements that can be seen throughout the entire Mastercam line of products. This post will cover some of the big highlights.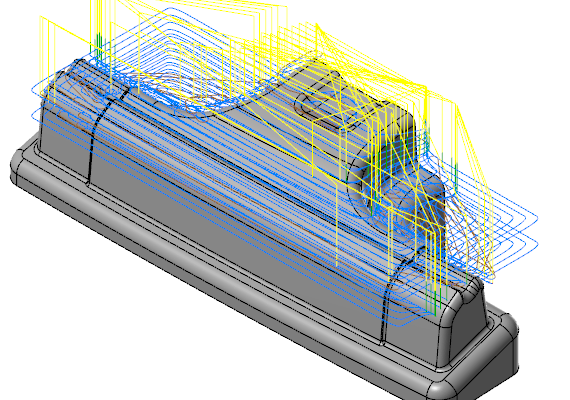 Advanced Toolpath Display
Mastercam now displays toolpaths with different colors, based on the move type allowing you to set colors, change line style, line width, and other attributes.
Analyze Enhancements
After selecting an entity, Analyze Distance dynamically updates the distance as you move the cursor, allowing you to sample different positions on the screen with approximate distances, without requiring you to click a second point or restart the function. With Analyze Toolpath, you can choose to display the tool and holder as shaded or wireframe entities, and you can control the opacity of the tool and holder when they are displayed in shaded mode.
Mesh Node Selection
AutoCursor now recognizes the endpoints of Mastercam mesh vertices. It recognizes positions on all mesh vertices, or on vertices that reside along mesh edges, increasing flexibility during CAD creation and dimensioning.
Simulator Enhancements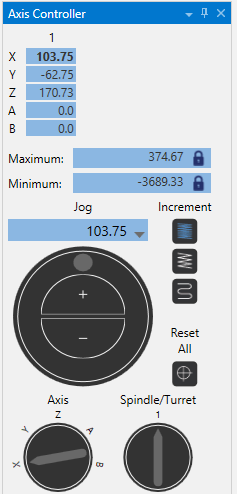 Axis Control, available in Simulation mode, has been enhanced. The Axis Controller pane manually moves the axes. Use the sliders and buttons to jog the axes, check if the machine limits are set correctly, or for collision checking.
Available in Verify mode, you can now stop your verification partway through processing, and rewind the progress to show material being added back onto the part. And, once simulation is complete, you can use the Playback bar to move forward and backward to watch as material is added or removed.
Timeline Zoom allows you to zoom into the simulation timeline to see more or less detail and is especially helpful when using Bookmarks that might be close together. A slider is used to zoom in and out of the timeline.
Toolpath Analysis is now available and analyzes changes to toolpaths by applying color schemes. You can choose from:
Operation – Colors each toolpath differently
Tool – Colors toolpaths when different tools are being used
Feed Rate – Colors toolpaths by feed rate and rapid moves
Segment Length – Colors toolpaths based on the length of the segments
For more information on the Mastercam products, please click the button below.