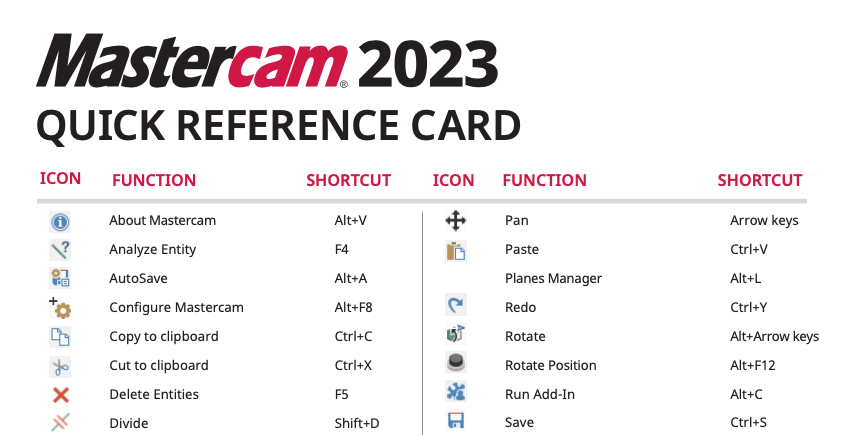 Mastercam 2023 was recently released and we hope you are enjoying some of the enhancements. There are many new features in the software to make you more efficient. Click the button below to download an additional tool to boost your productivity – the Mastercam 2023 Quick Reference Card.  This handy desktop reference can save you lots of time by referencing keyboard shortcuts to get to all the most commonly used Mastercam functions.
Mastercam 2023 Rollouts
Don't forget about our upcoming Mastercam Rollout events coming to a city near you. At these live in-person events you can watch Mastercam 2023 in action and learn all about the latest and greatest new features.