Mastercam 2018 includes a new enhancement to the 3D highspeed hybrid toolpath. In previous versions, sharp corner smoothing was only available in surface finish scallop, which did not take advantage of multithreading calculation. Now, in Mastercam 2018, one simple checkbox makes this option available in the 3D highspeed hybrid toolpath.
Let 's take a look at how this works…
To begin, let's compare two scallop toolpaths to show the effect this option has on the cut pattern. You can clearly see the effect on the sharp corners here in the highlighted area.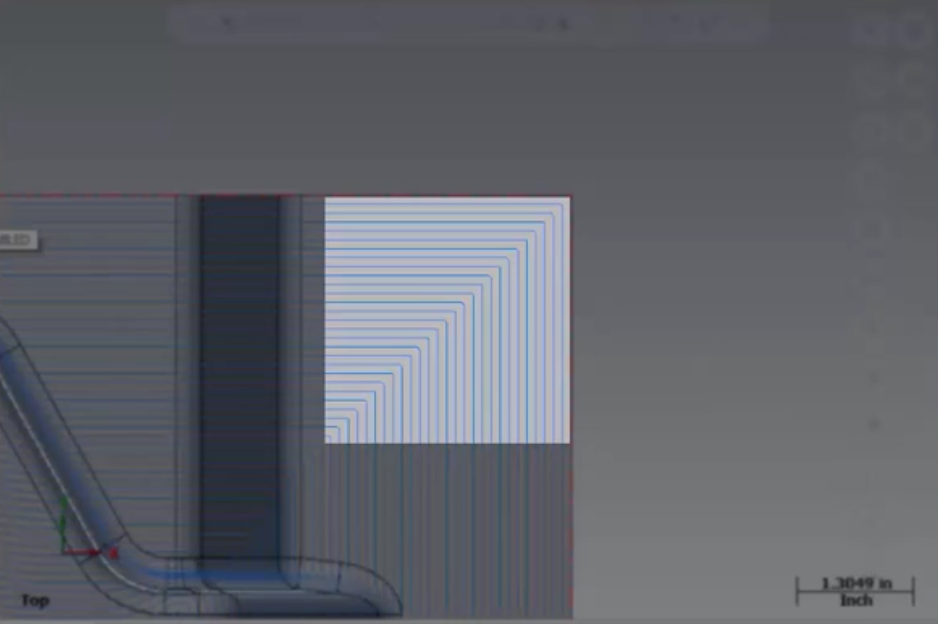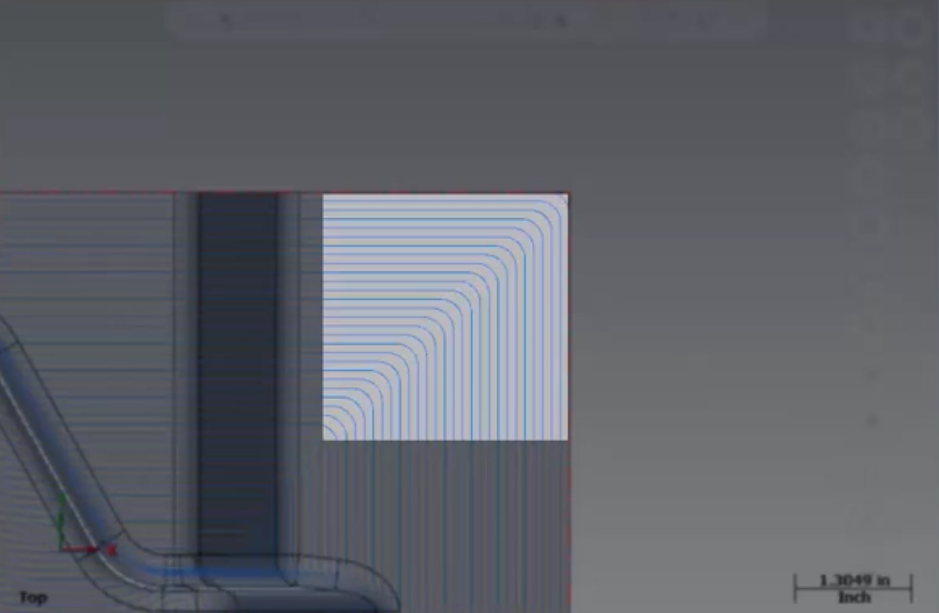 From here, let's create a hybrid toolpath on the same model. Based on the initial parameter settings you can again clearly see where the tool motion makes abrupt sharp changes in direction.
Now, if we re-open the tool path parameters and go to the cut parameters branch . . .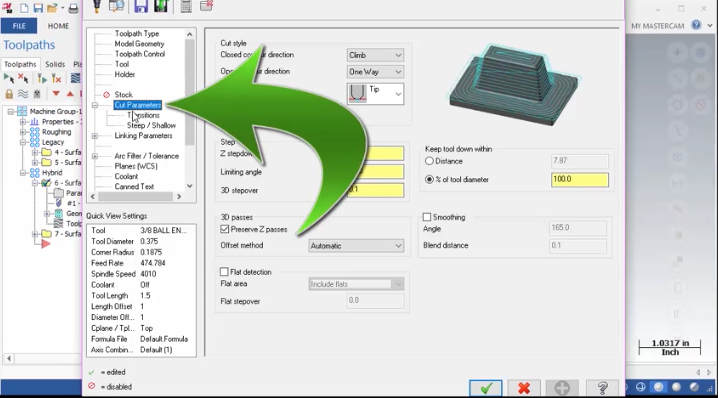 we can simply check the box to enable smoothing.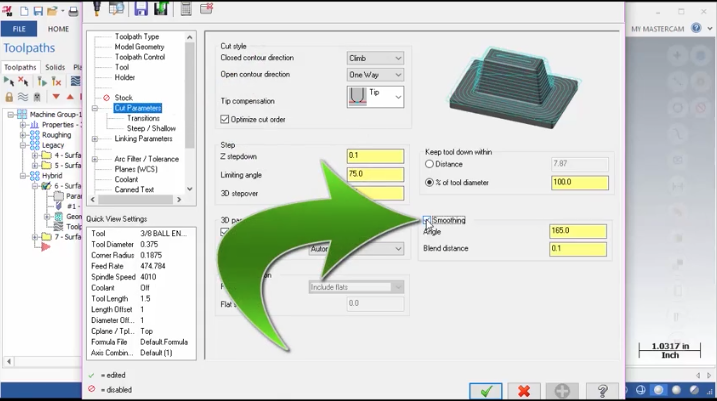 Then set a blend distance and click OK. Now the abrupt direction changes are replaced with smooth transitions. It's that easy.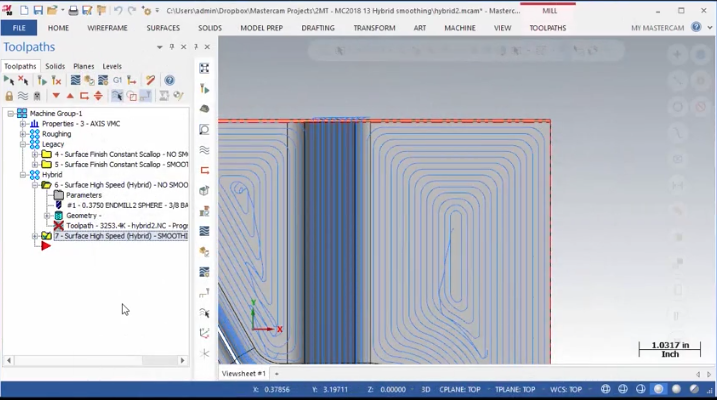 As you can see, this new smoothing option will help to refine your machined finishes and create more fluid motion in your programs. Please be sure to sign up for our 2 Minute Tuesday video series to receive tips and tricks like this one in video form every week. More info at the button below.