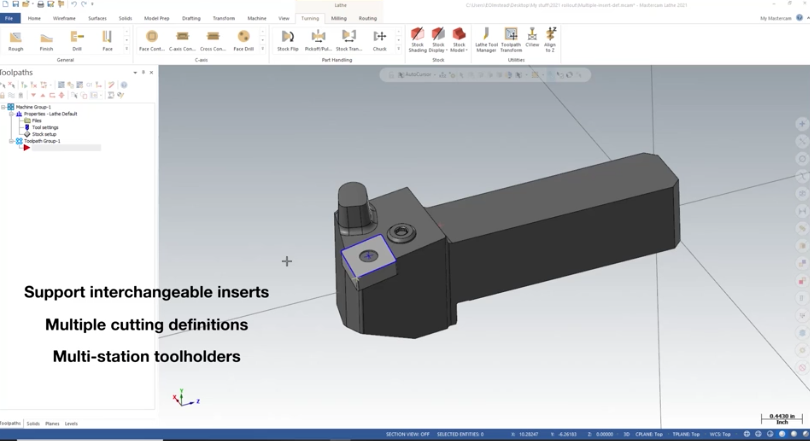 Mastercam 2021 offers some great enhancements for 3D lathe tools. 3D tools now support interchangeable inserts defined for the same holder, multiple cutting definitions for each insert, as well as supporting multi-station toolholders. Let's take a look at how this all works.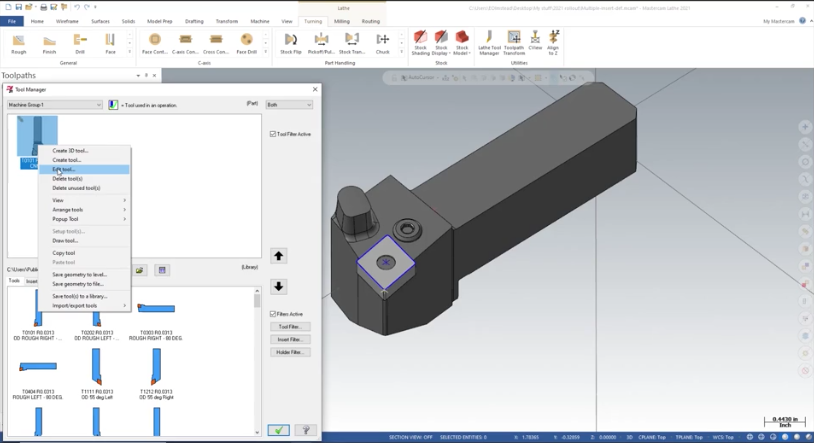 In the tool designer, there is now an insert list for each holder. This allows you to simply add an insert definition for all the different inserts that fit this specific holder. This is a great time and space saver when building your tool library.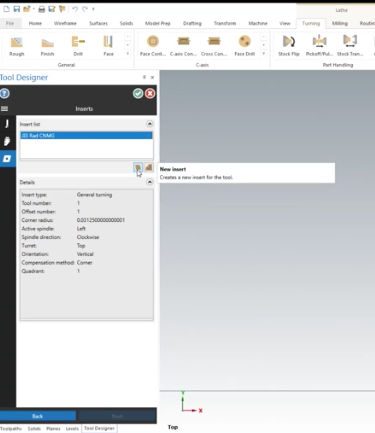 To use it, start by selecting the Add Insert button, give it a name, and then select the insert from the graphics screen.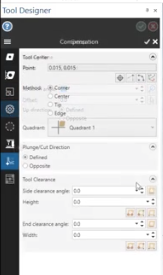 Then, just like any other 3D tool, you need to define the corner radius, rotation angle, and compensation point.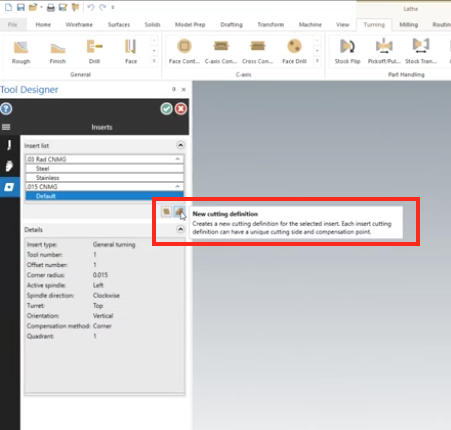 From this page, you can also add cutting definitions to each insert. This allows you to define different cutting conditions to select from your insert list. If you often use the same insert to cut various material types, this will allow you to quickly change your speeds, feeds, and coolant options. It also allows you to change any other cutting condition required to machine each material type without needing to create a new tool or separate tool library.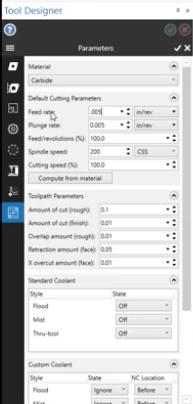 Now let's take a look at multiple station tooling. Given the ability to define multiple inserts for each holder also means that you can define them in different positions on the tool, like the turn/bore tool shown below.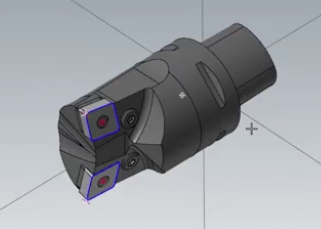 To create this, you can download the 3D model from the manufacturer, create a 3D tool using the first insert, and then add another insert definition by selecting the 2nd insert.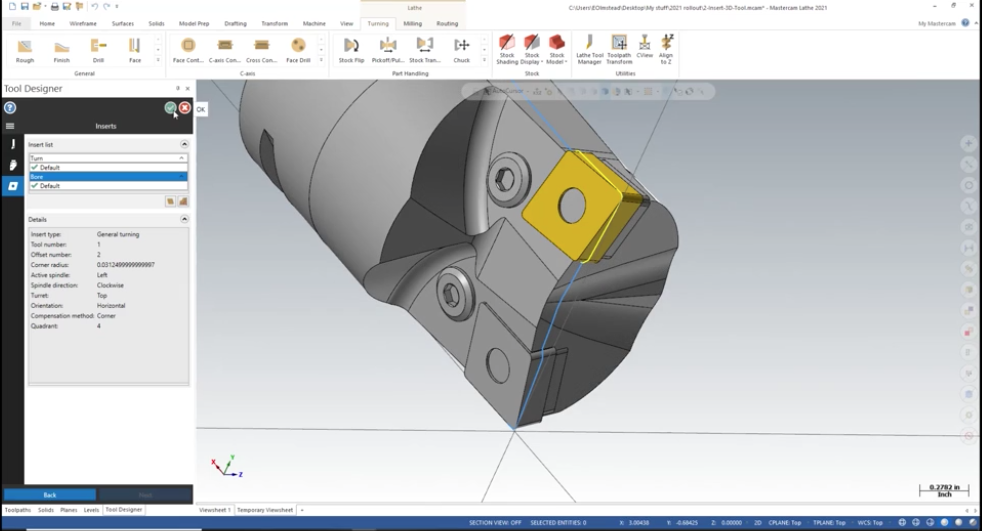 Finally, you will get a new icon of three stacked inserts in your tool library to let you know there are multi definitions available for a given tool.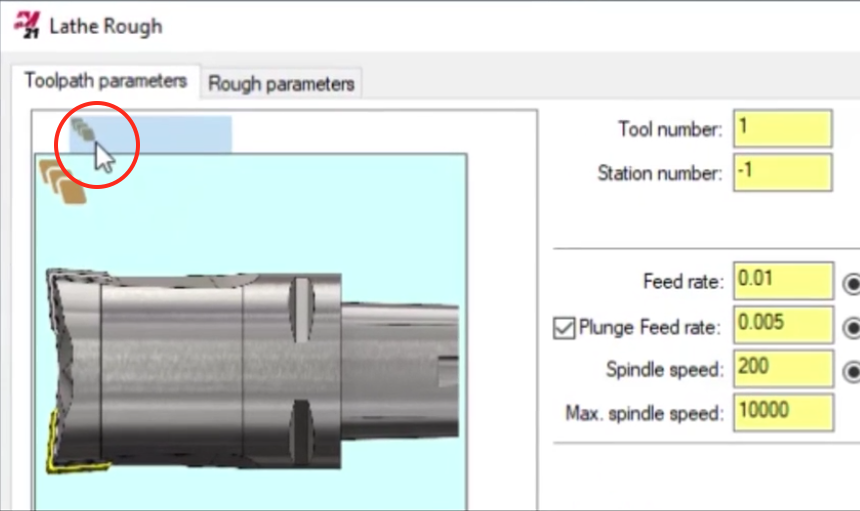 To select the desired insert and cutting definition simply right-click on the tool in the library and select the first option in the drop-down menu select insert cutting definition.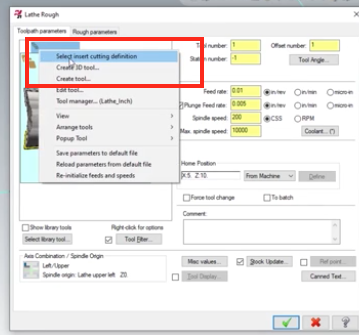 Now, just select the insert you need and continue creating your toolpath.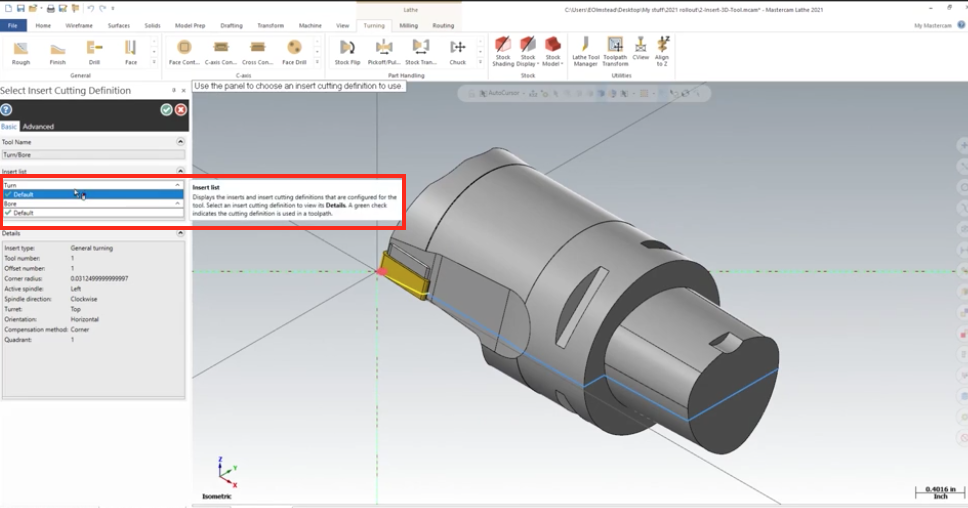 As you can see these new enhancements for 3D lathe tools not only save you time from creating extra tools in your library but also open the door to using more advanced tooling options. Please be sure to sign up for our 2 Minute Tuesday video series to receive tips and tricks like this one in video form every week. More info at the button below.