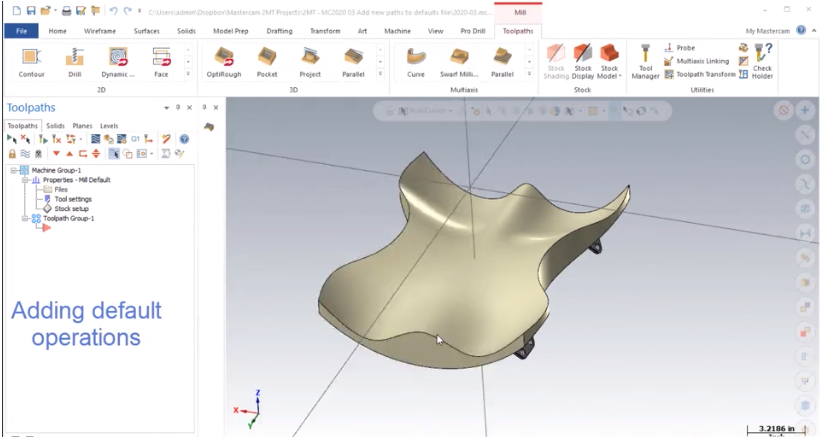 This article will show you how to add new toolpaths to your defaults file in Mastercam 2020. If you have used the migration utility to update a previous version default file you may have encountered the error message below. This can be fixed easily by following a few simple steps.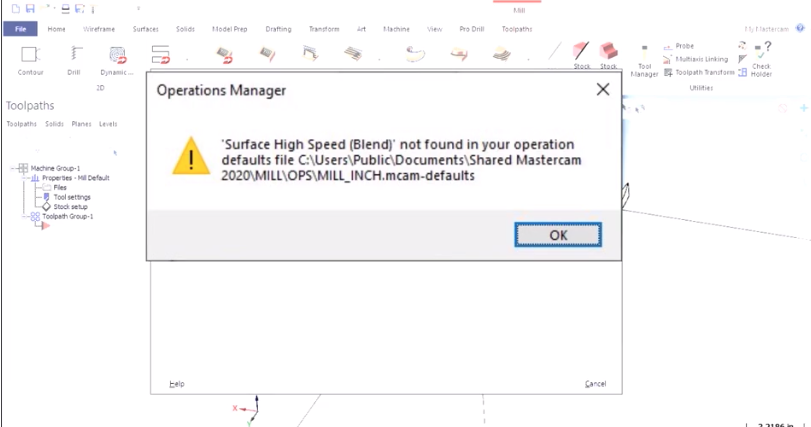 If you select a new toolpath, for instance, the Surface High-Speed Blend toolpath that same warning message will appear. If you click OK, Mastercam will still make the toolpath but will repeat that same error message again the next time you try to use it. This is happening because migration merely updates files to make them compatible with a new version. It cannot retroactively add things like new toolpaths. Instead, it reads the data from a backup location. We can take advantage of this to make our fix.
First, expand the Machine Group and click on the Files tab.
Next, click the exclamation point icon shown below and the defaults file will open for editing.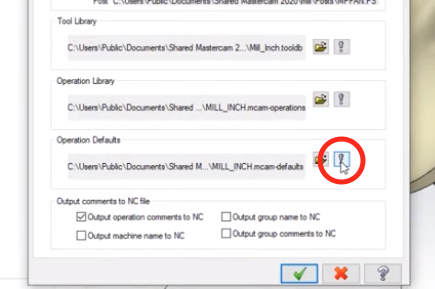 For this example, we will position the insert arrow in the 3D HST group at the end of the list.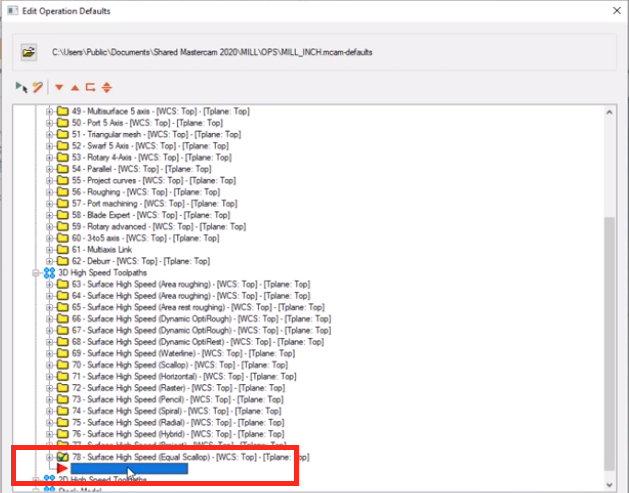 Then right-click and select the missing toolpath from the menu.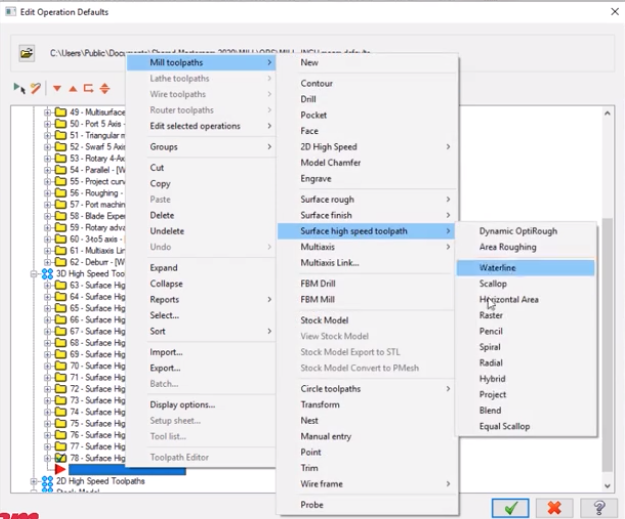 Click OK in the toolpath window and you can see the new toolpath which will drive the default values. Then click the green checks to back all the way out to the main interface. Now, if you make a toolpath using the gallery icon the warning message will no longer be displayed. It's that easy.
As you can see, it is possible to preserve resources from previous versions and you can integrate all the newest enhancements with ease. Please be sure to sign up for our 2 Minute Tuesday video series to receive tips and tricks like this one in video form every week. More info at the button below.