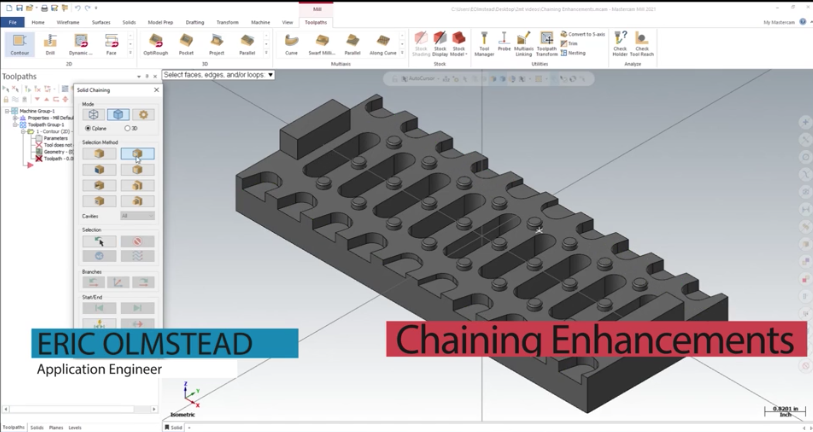 Let's take a look at the new chaining enhancements in Mastercam 2021. There have been some improvements made to the wireframe chaining, the biggest one being the addition of the Display All Arrows button. This function allows you to fully control and edit selected chains without disrupting workflow.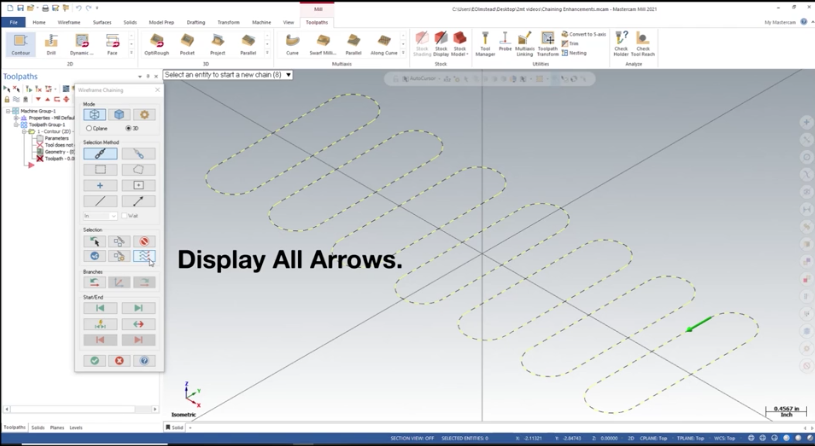 Let's say you selected your chains in the wrong direction. You can easily solve this issue with the Display All Arrows tool. When you click the Display All Arrows button Mastercam will display all the selected chain arrows. It will also give you the ability to individually select and edit each chain by simply selecting the arrow on the screen.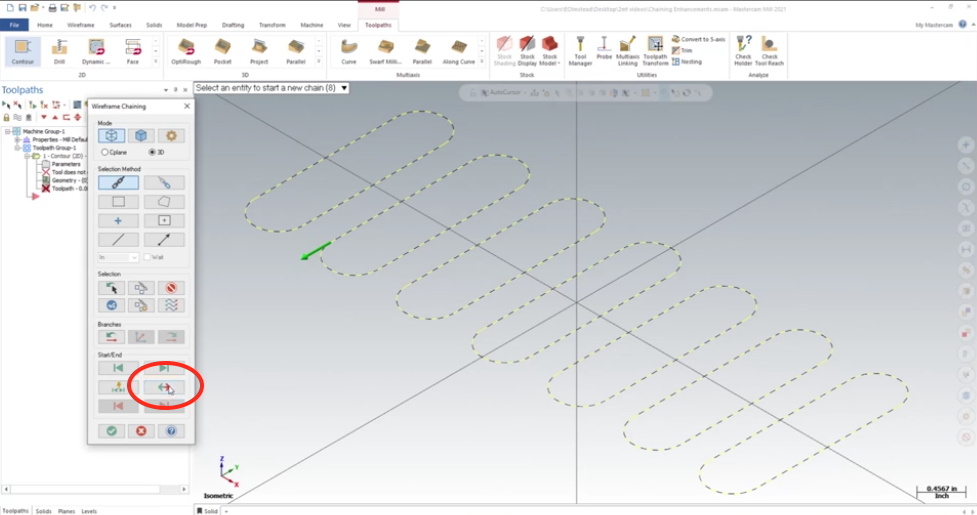 From here, you can select the incorrect chain, reverse its direction, and move the start point to match the others. You can also use this function to remove individual chains, or use it for mass edits like reversing all chain directions and removing all chains.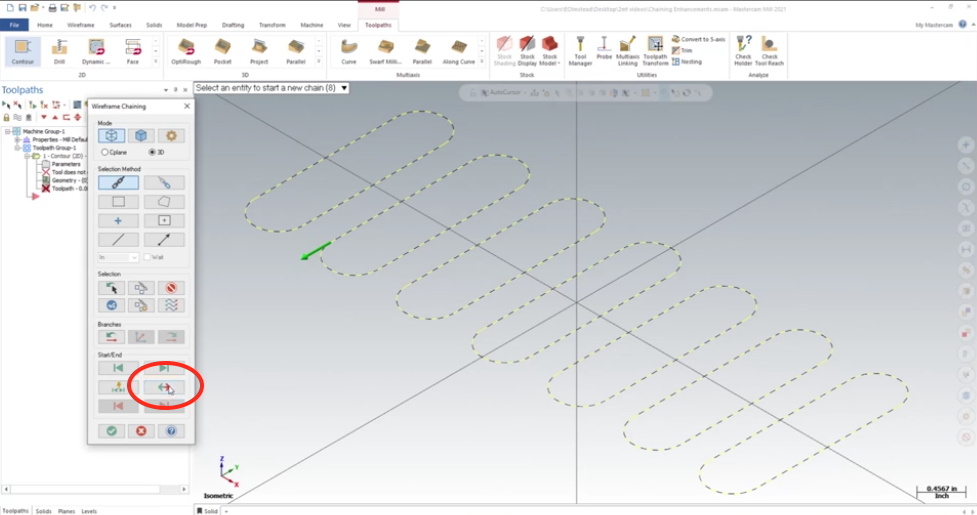 Now let's look at the enhancements in Solid Chaining. Mastercam offers a lot of new features and functionality in Solid Chaining. Let's start with the improvement in Loop Selection.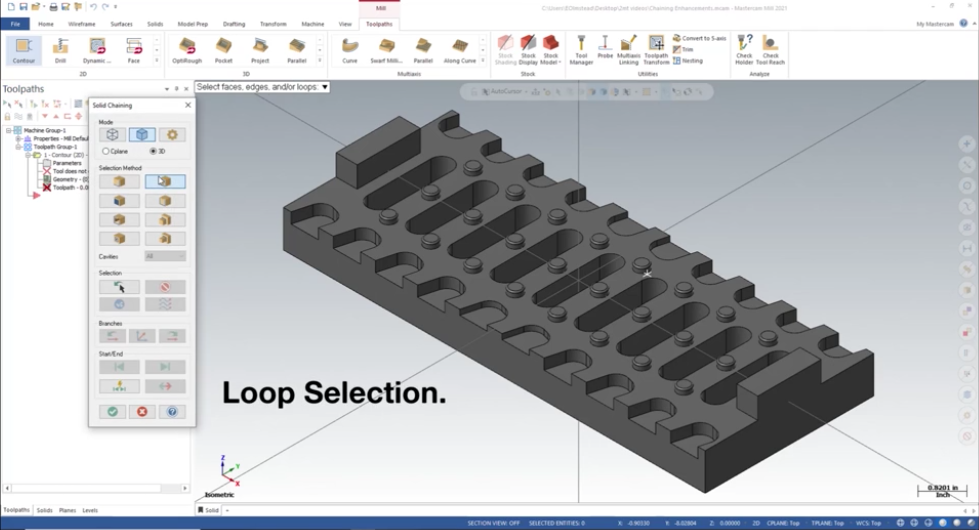 Loop now allows you to define which side of the shared edge you want by simply moving the cursor to highlight the loop you wish to select.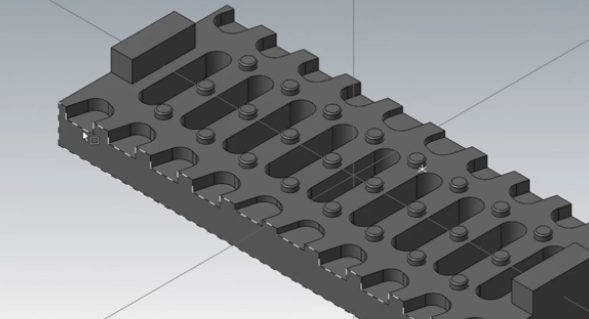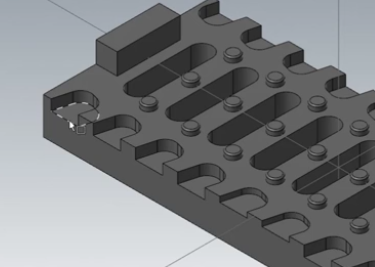 This method is also enhanced by the new Cplane and 3D selection options.

With the mode set to 3D you can select any loop on your solid, while Cplane mode will only allow the selection of loops parallel to the construction plane.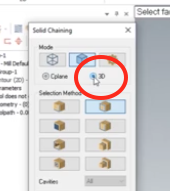 These modes also act as a depth filter when using mass selection options like holding control + shift to select similar faces. With the mode set to 3D all similar faces will be selected, but when Cplane mode is active only similar faces at the same depth will be selected.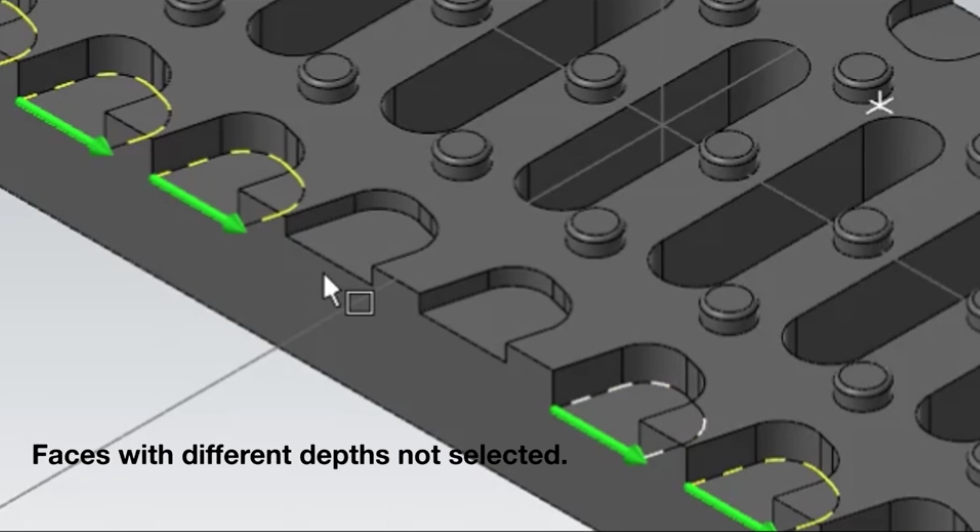 Lastly, there are some new options for face selection. Starting with the Outer shared edges, this tool chains all outer edges of the select face that meet a protruding feature like the wall of a pocket or a boss that isn't fully contained in the face.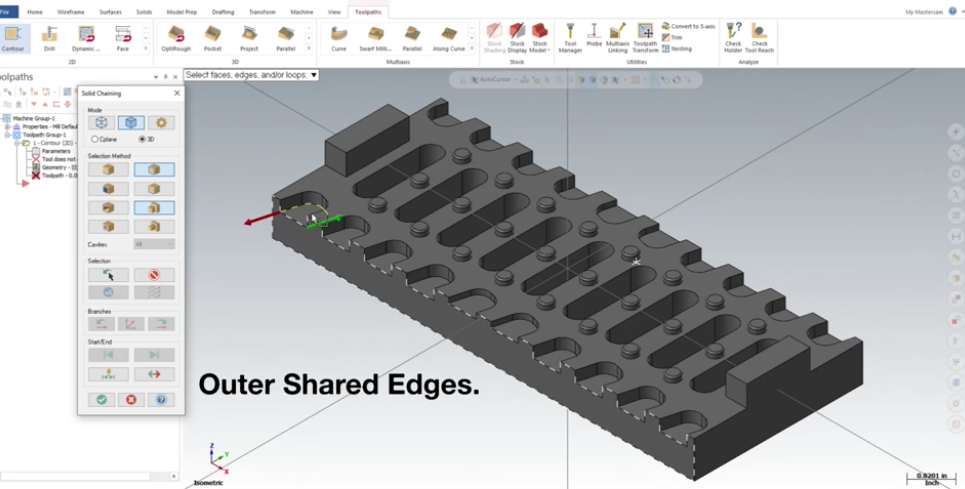 You also have the opposite selection option Outer open edges, which selects any face edges that do not meet a protruding feature. This is an excellent way to select air regions for dynamic milling as well as selecting edges for chamfering operations.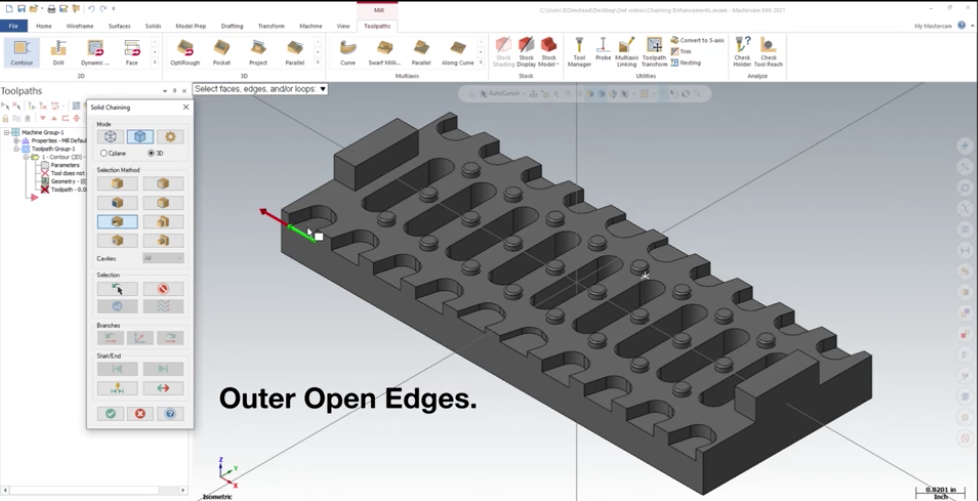 As you can see the new chaining enhancements in Mastercam 2021 are all focused on improving your workflow and saving you time programming your parts. Please be sure to sign up for our 2 Minute Tuesday video series to receive tips and tricks like this one in video form every week. More info at the button below.