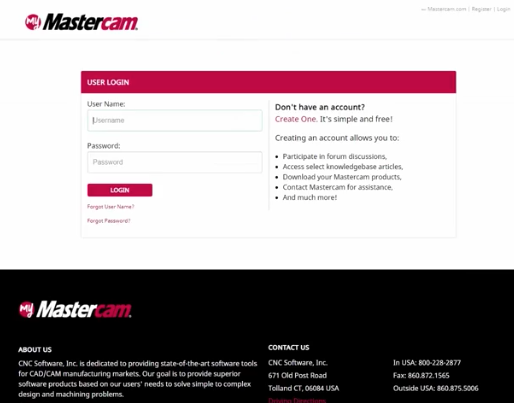 This blog post will show you how to download and install a Post from the Mastercam Tech Exchange. To get started, you first need to open up an internet browser and go to My.Mastercam.com. From there, just enter your username and password to login and once you arrive at the home page, go to the Communities drop-down and select the Tech Exchange.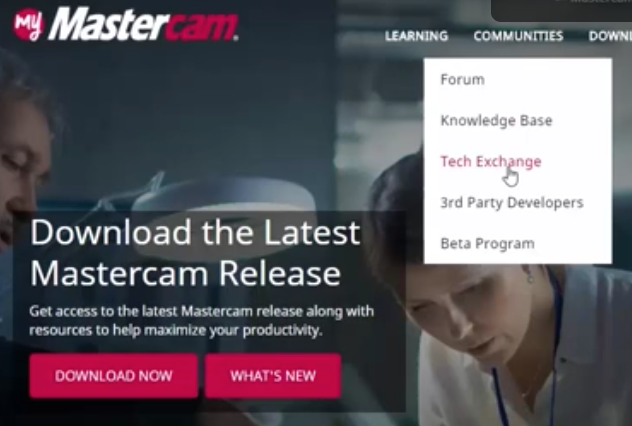 The Tech Exchange is full of free content including things like sample files that show how to use new features in Mastercam, an ever-growing list of tool libraries from a wide variety of tool manufacturers, and a complete list of the post processors available from CNC software.
To help you sort through all the content, you can utilize the Search function at the top of the page to narrow down your results. It can be helpful to first hit the Clear button before starting a new search to ensure that you have a clean start.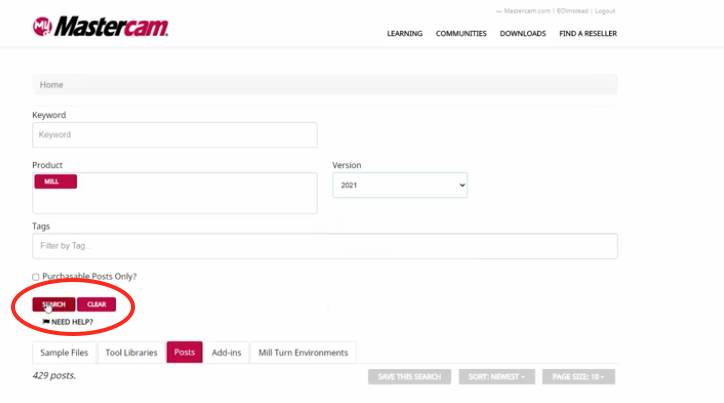 Now you can select the category you wish to search, in this example it is Posts. Then you can select the product and version of Mastercam that you need. In this example Mill and 2021). Once you hit Search it narrows your selection down from 429 to 65 Posts. This is a good start if you want to browse what is available. You can take this one step further by adding a keyword to narrow down the search even further. In this example we were looking for a post for a Haas UMC 750, so we used the keyword "Haas."

Once you found the post you need, click on the red box under files available for download, to download the mcam-content file.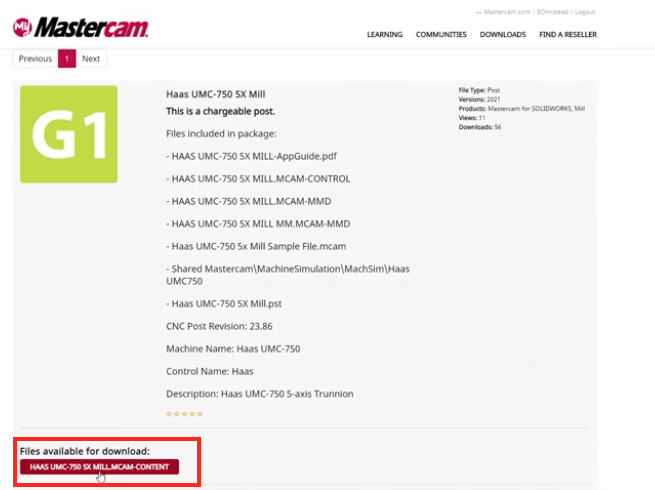 These new content files are self-extracting, so all you need to do is open the file and it will launch a session of Mastercam to install your new post. Content files are also compatible with Mastercam for Solidworks and will self-extract when you drag and drop the file into the Mastercam Tool Manager. Once you get the notification that it was successfully installed you can add your new machine to your list and you are ready to begin programming.
Please be sure to sign up for our 2 Minute Tuesday video series to receive tips and tricks like this one in video form every week. More info at the button below.