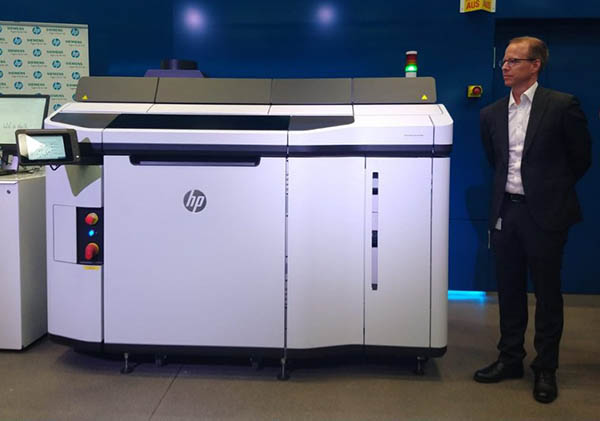 HP just launched a new line of Jet Fusion 3D printers, the HP 5200 series. HP's latest machines target volume production, with accuracy and repeatability likened to injection molding. The company also released a new flexible TPU for Jet Fusion, confirmed new industrial alliances, and introduced its Digital Manufacturing Network.
This new 5200 series is part of a natural progression at the company. The 500/300 series targeted functional prototyping and the 4200 is aimed at short runs and production. The new 5200 series is HP's 3D printer for volume production. Volume production, as defined by HP, is production runs in the thousands of parts. Depending on size and complexity, this number can reach tens of thousands or even hundreds of thousands of parts.
The main driver of this productivity is the upgraded power of lamps inside 5200 3D printers. More power means the printhead can do more with one single pass and fuse materials with much higher temperature. The series has also been released alongside a cooling unit, which automatically removes a finished print bed and replaces it with a fresh one to minimize downtime.
This is such late-breaking news that we don't have these products listed on our website yet. Please stay tuned for more details.