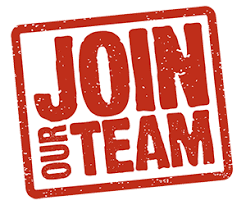 Cimquest specializes in providing and implementing CAD/CAM Software, 3D Printers, Inspection Software, Scanners and related services. We just happen to be the world's largest support organization for Mastercam and we are continuing to grow our Mastercam staff. We are currently looking for a CNC Programmer and Support Specialist in our Sterling, MA office. Full details below . . .
CNC Programmer and Support Specialist
Cimquest New England, Sterling, MA
This position is for a CNC Programming Application Specialist/Engineer for our high-tech Mastercam CAD/CAM product line. This position usually does not require overnight travel, but will require up to 25% local travel. Cimquest will provide the new hire with full training to become an expert in the Mastercam product line; however, the ideal candidate would have at least 3 years experience programming CNC equipment with CAD/CAM Software.
First 12 Months Responsibilities:
Provide professional and customer service-oriented hotline support
Teaching all levels of Mastercam training with our State-of -the-Art training technology
12+ Months Responsibilities in addition to the tasks above:
Provide installation, implementation and consulting services
Product demonstrations of Mastercam and associated 3rd party products in-house, at prospect sites, at trade shows and seminars
JOB ADVANTAGES
The job offers the employee:
Opportunity and training to become an Expert in Mastercam
Flexible work environment
Diverse job responsibilities (Programming, Training, Support, Consulting, Demonstrations)
Job satisfaction with helping customers optimize their usage of the Mastercam technology.
Experience with a very diverse customer base and industry applications.
JOB REQUIREMENTS
The ideal candidate would have the following:
Experience in CNC operation and programming
3D CAD/CAM experience
Strong interpersonal and communication/presentation skills
Competently analyzes and prioritizes information to make appropriate recommendations.
Ability to develop and maintain strong rapport with clients.
Maintains focus on accomplishing desired results.
Uses good judgment and available information to resolve issues.
Can be trusted to keep sensitive information secure.
A self-starter, who needs minimal supervision
A desire to work independently on-site at customer locations
COMPENSATION & BENEFITS:
Base/Bonus commensurate with experience, comprehensive health coverage, aggressive retirement benefit program, holidays, Over 3 weeks paid time-off.
Job Type: Full-time
Salary: $50,000.00 to $100,000.00 /year
Benefits:
Health insurance
Dental insurance
Vision insurance
Retirement plan
Paid time off
Flexible schedule
Relocation assistance
Please provide your resume and salary expectations to careers@cimquest-inc.com