Mastercam 2019 Mill-Turn makes machining on today's high-powered turning centers and full-function machining centers simpler and easier than ever before. Machines that eliminate multiple setups, manual part handling, redundant fixturing, and reduce idle time can boost production and maximize profitability.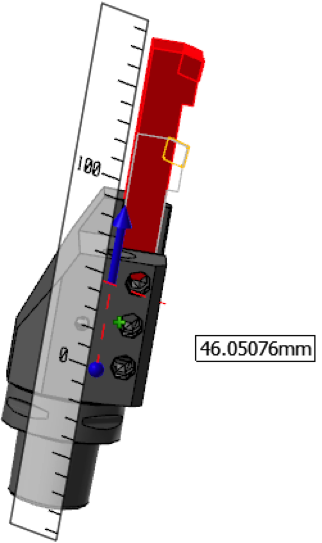 Adjust Tool Projection
After loading tools, you now have the ability to adjust the tool's projection length by dragging the tool in the graphics window. Mastercam will display the tool and its locator component in the graphics window.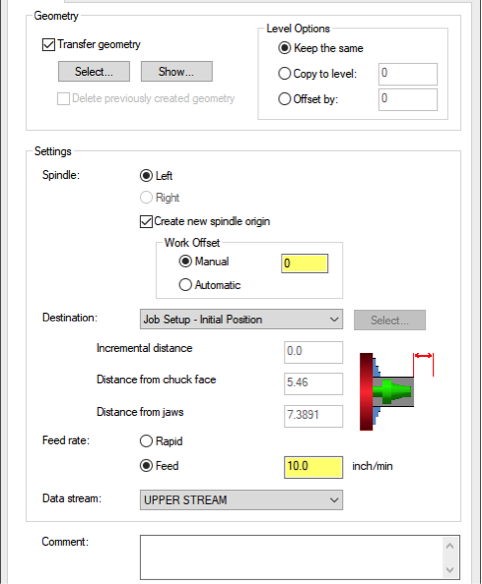 Bar Feed
The Bar Feed toolpath has been improved and is now supported in Simulation. There are also new options to help manage geometry including selecting geometry to move with the Bar Feed toolpath, specifying a level for the transferred geometry, and the option to delete the original geometry. New options are available to update the spindle origin, create new planes based on the new spindle origin, or update the work offset. And lastly, there are new options for specifying the destination and motion rate of the bar feed.
Import and Export Options
You can import operations from Lathe and Mill machine groups into Mill-Turn machine groups, whereas previously you could only import operations from other Mill-Turn machine groups. In addition, you can copy and paste or drag and drop operations from Mill and Lathe machine groups. Mastercam includes validation routines to ensure that the imported or copied operations are compatible with the Mill-Turn machine definition.
The tool loading algorithm has been improved and is helpful when loading tools for multistation tool locators that support machining on either spindle. And, turret tool locators can now be set to a specific angular orientation.
Improved Work Offset Support
Mill-Turn now supports the Automatic option for work offsets in the same way as other Mastercam products. You can select Automatic as the Work offset when creating a toolpath, and Mastercam will search for the next available offset.
For more information on the Mastercam CAD/CAM products, please click the button below.