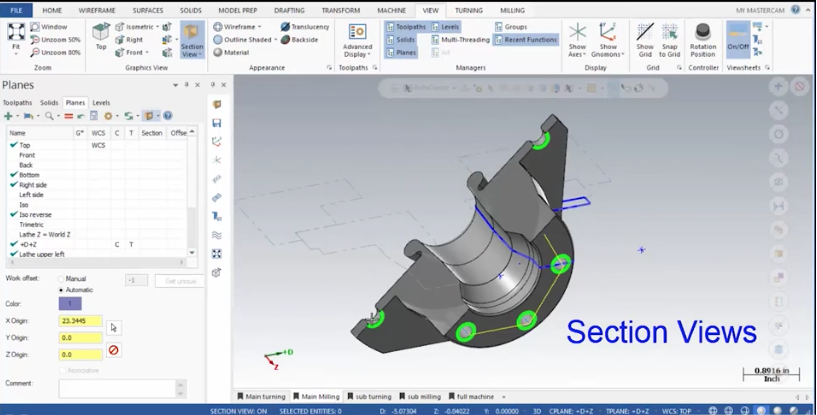 There's a new function in Mastercam 2019 which will help you visualize part features with more clarity. Section View can be activated relative to any saved planes and you can choose multiple styles of display.
You will notice some new icons in the Planes Manager and on the View Ribbon tab.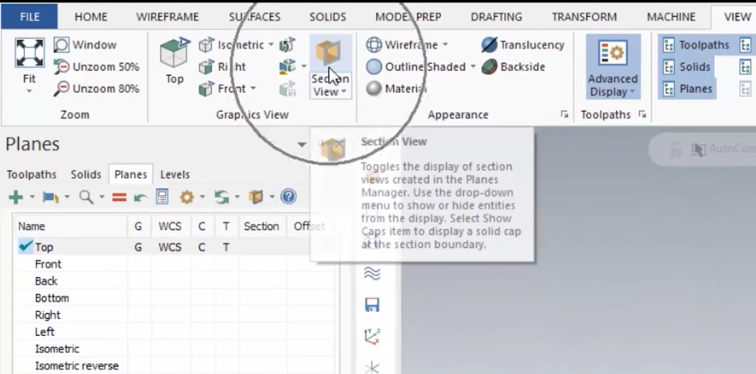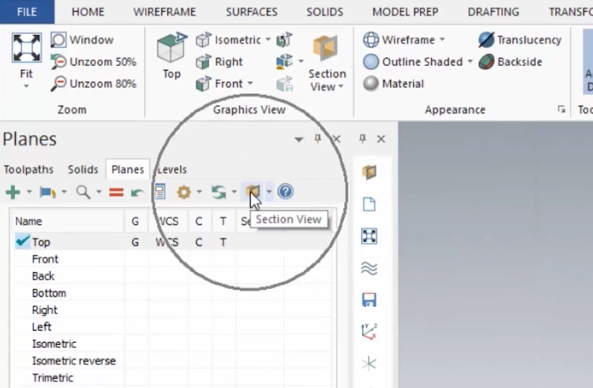 If you click the drop-down arrow to the right of either icon you can see that section viewing can be applied to stock models, shaded entities, whether they be surface, solid or polygon mesh entities, wireframe geometry, and toolpath displays.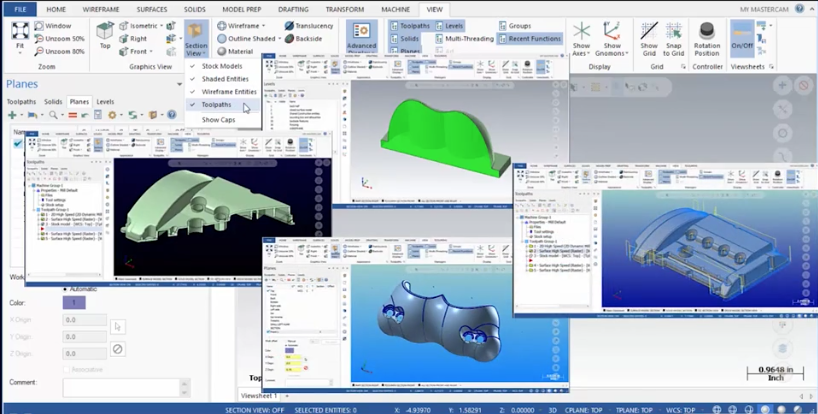 Each of these can be activated or deactivated independently. The final option to Show Caps heals the section through.
Next, to enable Section Viewing, simply check the box in the appropriate row for the plane that you want to use. When you click the Section View button the display updates instantly. Toggling the Show Caps option also instantly updates the view.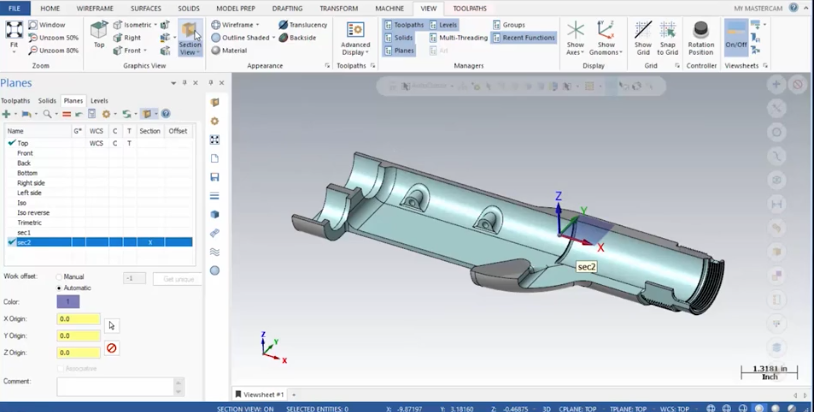 Since View Sheets can capture all these settings it's very easy to save and quickly recall highly customized snapshot of your working environment, showing sections through part geometry, toolpath, and stock models independently. You can even activate multiple planes to generate compound sections.
As you can see, this new Section View function greatly enhances your ability to see and share complex visualizations with ease. Please be sure to sign up for our 2 Minute Tuesday video series to receive tips and tricks like this one in video form every week. More info at the button below.