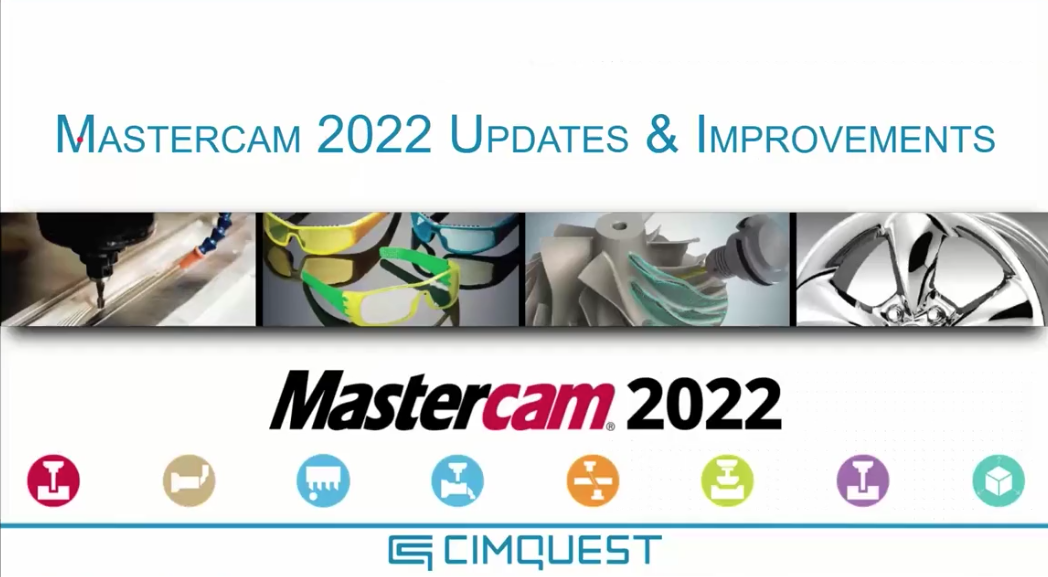 In case you missed our live Mastercam 2022 Rollout events, you now have another chance to watch all the valuable content. Learn all about the latest Mastercam enhancements to program faster with a smoother flow and less clicks. You'll see toolpaths with more capability, smarter functions, and options to maximize cutting efficiency. Here's just a glimpse of what you'll see in the new release:
3D High Speed Dynamic Opti Rough for Mill and Router Product Levels
Automatically Select Machining
Checking for Collisions in Hole Making Toolpaths
More Powerful and Flexible 3D Linking
Optimize Cut Order for Blend and Waterline
3D High Speed Blend Waterline
Filtering Out Small Toolpath Segments in Equal Scallop
New Unified Multiaxis Toolpath
Steady Rest support
New Mesh Functions and Support for Mesh Bodies
Performing Top-level Editing for Wireframe Entities
Linking and Unlinking Planes
Borrowing Mastercam Network Licenses
Expanding the Functionality of Mastercam Demo/Home Learning Edition
Watch all the content streaming on-demand by clicking below.