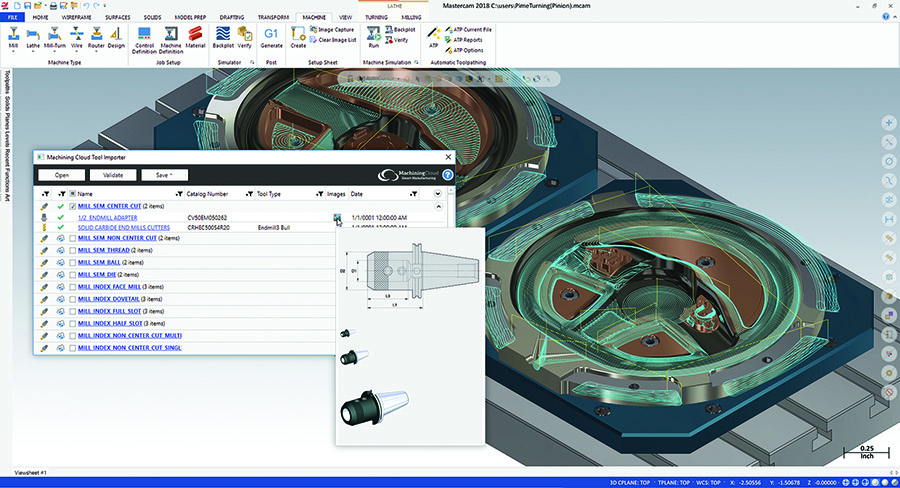 With the release of Mastercam 2018, Mastercam is now connected to MachiningCloud. The Mastercam MachiningCloud connection provides users access to MachiningCloud's cutting tool product data from within Mastercam. Mastercam customers now have direct access to complete and up-to-date cutting tool product data from leading cutting tool manufacturers available on MachiningCloud.
With this new Mastercam MachiningCloud connection, Mastercam users will experience the following key benefits:
Search for tools from multiple manufacturers quickly in one place.
Access to manufacturer's expert cutting tool recommendations.
Quickly filter a universe of possibilities down to an optimum solution for a given workpiece.
Import the selected product data into Mastercam for programming.
Utilize the 3D models for simulation and 2D drawings for documentation.
For more information please view the short video below.