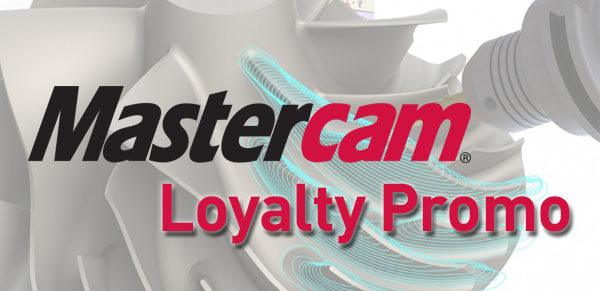 Attention Mastercam customers, from now until April 15th you can take advantage of the Mastercam Customer Loyalty promotion. We will be offering discounts on all of the Core Mastercam products and this includes product upgrades. Please find the specific details below.
Discounts are available when purchasing any Core Mastercam product (ie, Mill, Lathe, Router, Wire, etc.) or upgrading your package to include: Blade, Port, Multiaxis, Mill-Turn, and Mastercam Mill3D.
The discount amount increases according to the number of years you have been a loyal customer. For instance . . .
Customers that have been on the Maintenance Program for:
1-2 years receive a 4% discount
3-4 years receive a 7% discount
5-9 years receive a 9% discount
10 + years receive a 10% discount
For more information on how to take advantage of this promotion please call us at 866-277-8778.