6 Smart Ways to Prepare for a Surge in Orders
It can benefit most businesses to have a strategy in place to make the most of times when production slows. Using the lull in production, smart shops can prepare for a surge in orders by making a few simple adjustments. Here are six areas where your shop can take steps to optimize the jobs you take on regularly as part of a strategic effort to prepare for increased production demands in the future.
1. Cut and Stock Tolerances
The default settings for creating an in-process Stock Model are set for finishing operations. They should be loosened for roughing and semi-finishing operations. This simple adjustment can save hours of processing time on large files with many toolpaths.
2. Toolpath Filtering
Filtering the toolpath output can reduce part program size greatly. The default values are just a starting point, you must dial in your output to match your machines capabilities. Replace point-to-point data with circular interpolation data to suit older machines with less capability. You can also add many more points to the G-Code output for modern machines that can handle that data.
3. Machine Settings
Are you using the same settings for all your machines or are you adapting those to your equipment's capabilities? Synchronization of Mastercam output and the correct settings on the machine's controller works both ways. You should set the machine parameters in your controller in such a way that the best efficiency is achieved. This takes some experimentation, but it pays off in a long run.
4. Automatic Stock Model Naming Sequence
This is a simple enhancement that is often overlooked. In-process Stock Models are now automatically renamed (in sequence). This eliminates redundant work and saves you time.
5. Identify Your Weaknesses
Identify weaknesses in your system and strategies. What is most likely to break first? Take steps to eliminate those. There may be tools and fixtures that aren't optimized for their jobs. They may have been done under pressure and are now holding on by a thread. Take time to rethink, reinvent, and improve on these weak areas.
6. Machine Optimization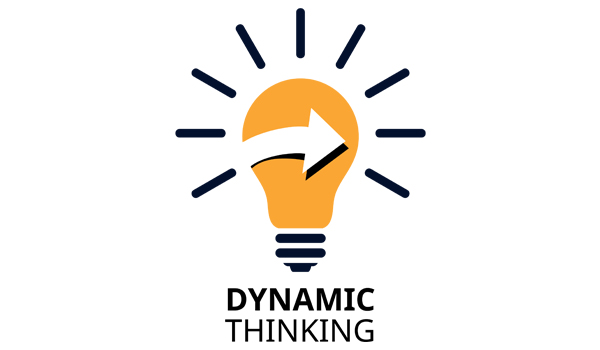 Look at the big picture. If you have a variety of machines, should you use your old, sturdy machines for roughing parts and do the finishing on the newer, modern more precise machines? Each machine should be used most efficiently, and sometimes this means assigning certain units to different stages of production.
Using downtime to prepare for an expected surge in orders is a dynamic strategy for your shop's long-term success. If you are a Mastercam user, run a machine shop, or are simply looking for more ideas to keep a shop running at peak safety and productivity, check out additional content in our Dynamic Thinking series. This series includes training opportunities, webinars, and more to help you find ways to adapt to changing conditions and expectations in manufacturing markets.
For more information on Mastercam products, please click the button below.