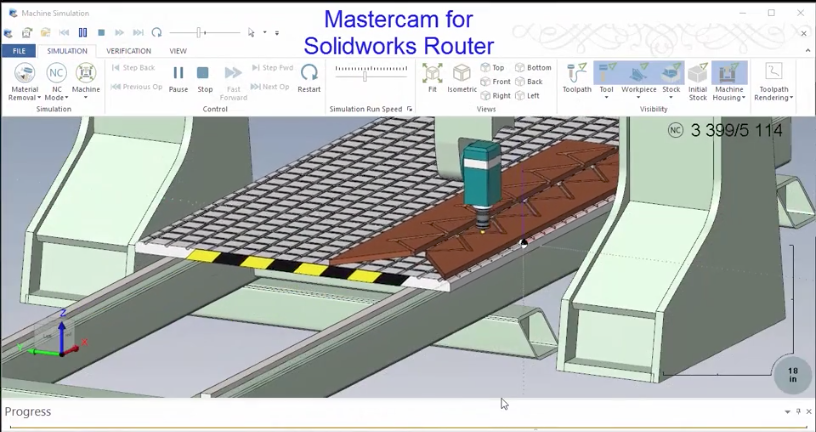 There is an entirely new machining option in Mastercam for Solidworks. Now the functionality of Mastercam Router is available to be licensed in Mastercam for Solidworks. This gives you access to new toolpaths and design features.
To see how this works we will open Solidworks and enable the Mastercam for Solidworks add-on. The Mastercam info center will appear to the right once the startup is complete.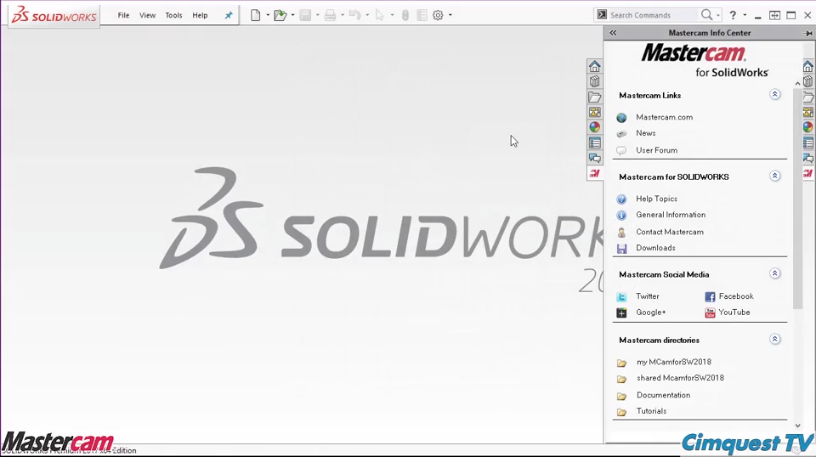 In the Tools menu, there is a Mastercam 2018 flyout and in there you will see the new machine type for Router.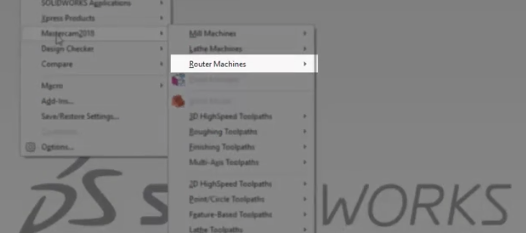 After you select the default machine the new machine group appears in the Toolpaths Manager. Now that the new product is active, you can browse the Mastercam Command Manager tab to explore the new functions. In addition to all the traditional and dynamic 2D, 3D, and multiaxis toolpath options, you now have dedicated paths like Block Drill and Saw toolpaths to support specialty tooling, as well as new design functions in the CAD tools menu for creating stair stringer and door panel geometry.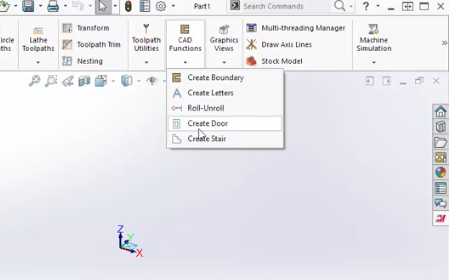 As you can see, this new family of features brings even more familiar native Mastercam technology into Mastercam for Solidworks, helping increase its power and flexibility.
Please be sure to sign up for our 2 Minute Tuesday video series to receive tips and tricks like this one in video form every week. More info at the button below.