You probably already know that Mastercam is the most popular CNC Programming software in the world. For over three decades, Cimquest has contributed to its popularity by being one of the leading Mastercam resellers and training centers. We've helped thousands of machine shops and manufacturing facilities achieve great levels of success in CNC programming of their mills, lathes, routers, and EDM's. What you might not know is that Cimquest is also among the nations leading resellers of Verisurf Software, enabling part inspections and even the programming of both automated and manual CMM's from within Mastercam.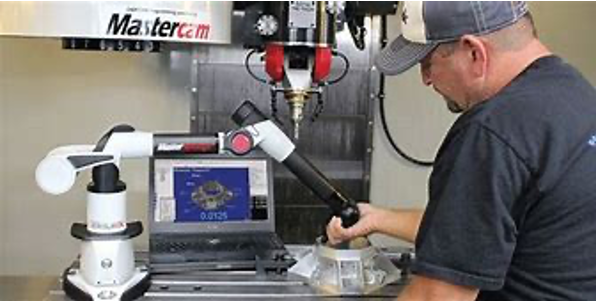 Master 3D Gage is Verisurf software that runs "inside" of the Mastercam user interface and devices like the Master 3D Gage, as well as Faro arms, Romer arms, API Trackers, Laser Projectors and dozens of other metrology devices may be used for part inspections through Verisurf.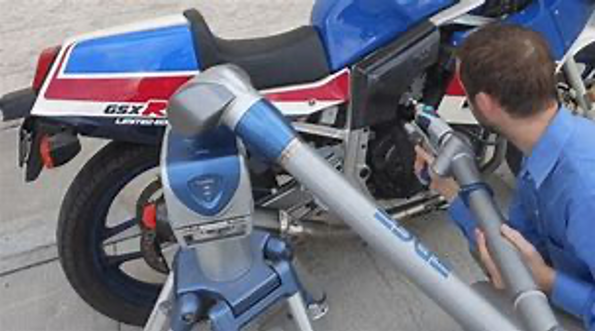 No need to perform part inspections anymore using manual tools or clumsy software. Experience the comfortable look and feel you have with part programming in your CMM room as well, or even out on the shop floor for in-process inspections.
Even your manual or automated CMM's may be programmed through Verisurf. Including the support of probe-changers and indexing heads, along with custom probe support for disk probes, star probes, and probes mounted at pre-defined angles.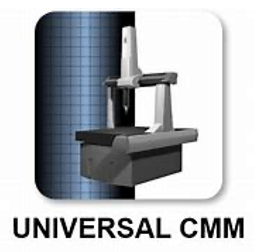 The FREE Verisurf Home Learning Edition
You can familiarize yourself with this advanced inspection technology and download the 100% FREE Verisurf Learning Edition. Experience the ease of inspecting parts as quickly and programming parts, and if a deeper dive is required, reach out to the experts at Cimquest to request more information as to how to perform "CNC Programming and Part Inspections "Inside" Mastercam.
For more information, please contact Joel Pollet, of Cimquest, inc. .
To get the free Verisurf Leaning Edition click below.