SolidWorks 2018 is now out to the public so let's take a look at five new enhancements that will allow you to get better acquainted with the User Interface of this release.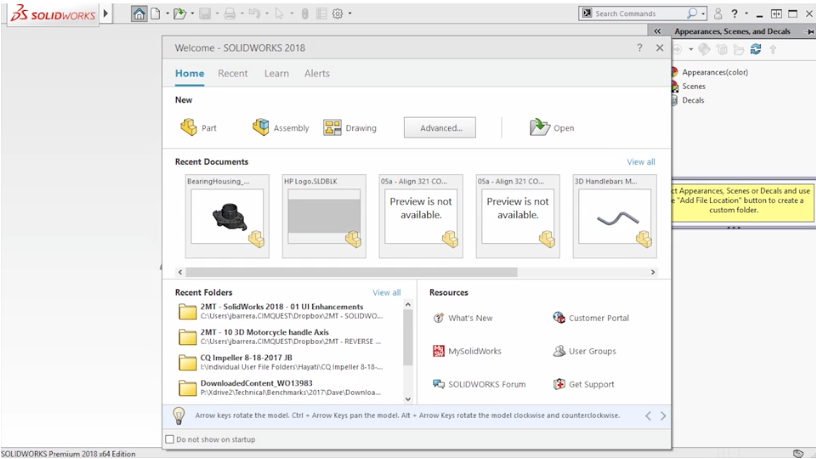 Right off the bat, when you start up SolidWorks, you'll notice that there is a new Welcome Dialog Box. It's a one-stop shop for functionality that used to be found in the Task Pane. For example, the Home tab allows you to open new or existing documents, browse recent documents or folders, and even access SolidWorks resources.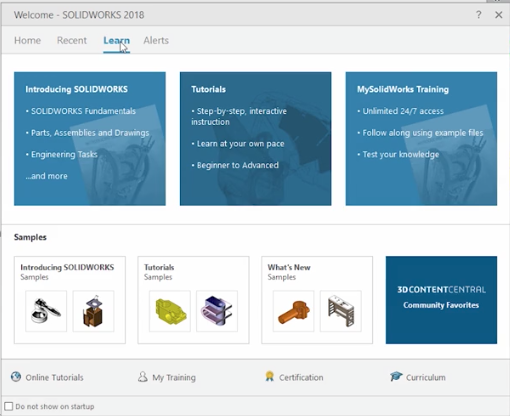 The additional tabs provide links to Tutorials, Sample Files and MySolidWorks Training, Certification, and even technical alerts to help you stay current.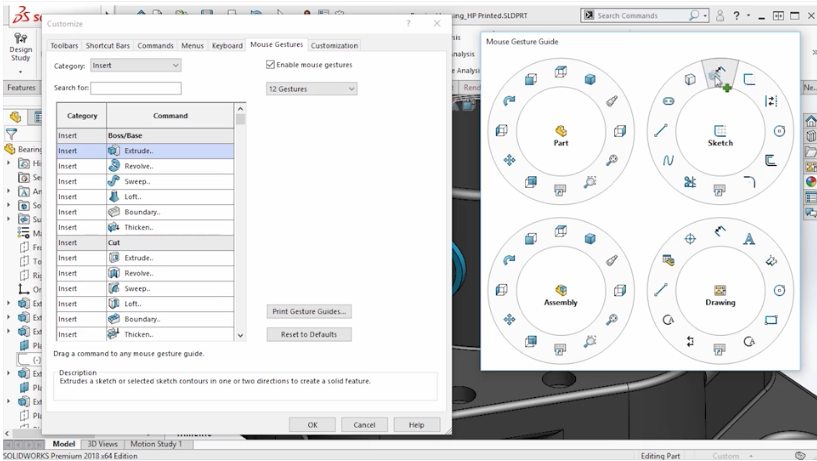 The second enhancement has to do with Mouse Gestures. Not only do you have many more options as to the number of commands available in the mouse gestures wheel, but it's also easier to customize with the new Mouse Gestures Guide.
Third, let's talk about the Measure Tool. Some of the enhancements here include the Input Box now supporting 6 items, instead of just 3.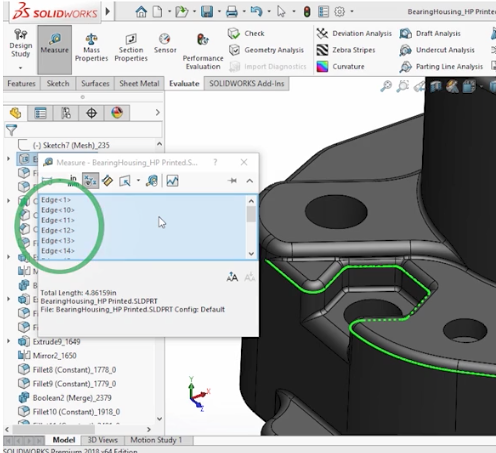 There is also a new function called Quick Copy, which allows you to copy a value from the dialog box, and paste it at a required location. In addition, you are now able to increase the font size for better visibility.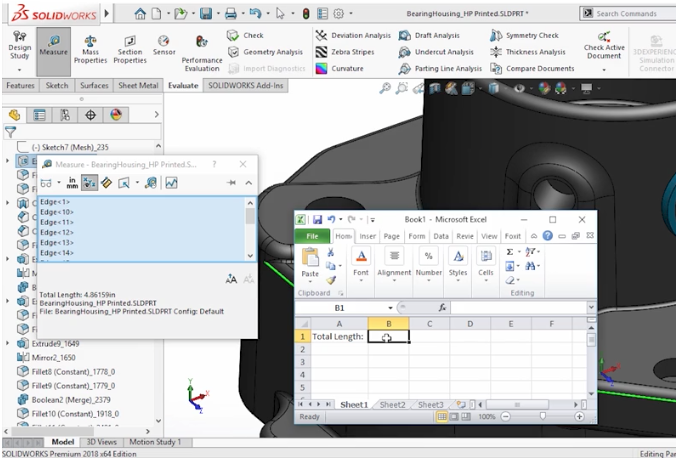 Moving on to the forth enhancement, the option Auto-rotate View Normal to Sketch Plane on Sketch Creation is very handy when starting new sketches. In SolidWorks 2018, it has been renamed, and enhanced to function in the same way when editing existing sketches.
Last enhancement that we'll talk about today is called Select Over Geometry. Previously, you had to start the drag-selection from an empty space in the graphics area otherwise the selection tool would not function. Now you can press the letter T on your keyboard, and activate the drag-selection tool even if no empty space is available; for example when you are zoomed all the way in and hovering over geometry.
These are just a few of the many enhancements in SolidWorks 2018 that we'll be covering in the next few months. Please be sure to sign up for our 2 Minute Tuesday video series to receive tips and tricks like this one in video form every week. More info at the button below.