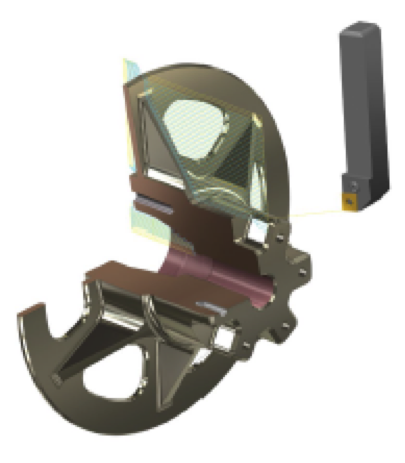 Mastercam Lathe 2019 includes many new enhancements that will make your programming faster and easier. Mastercam now allows you to build tools from 3D STEP models using the new Tool Designer, a function panel with tab-style navigation, providing a structured workflow that is similar to using a wizard. You can define tools, assign them to operations, and view them when running Classic Backplot and Mastercam Simulator.
Support for cross-centerline turning has been improved. When you select a tool or turret that is across the centerline from the chained geometry, Mastercam reverses the spindle direction of the operation. It also includes new validation routines that prevent you from creating a cross-centerline toolpath in situations where it does not make sense, such as for a pinch-turning toolpath.
Mastercam Lathe for Swiss Machines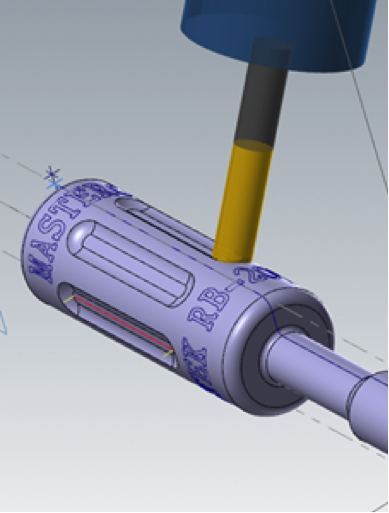 Mastercam 2019 now supports Swiss machines through its familiar Lathe solution. Swiss programmers, with active Lathe and Mill/Mill 3D licenses, can now take advantage of familiar Lathe and Mill toolpaths. Mastercam provides milling, grooving, and engraving strategies using milling tools. After creating a part, use Mastercam Simulator and Classic Backplot to simulate the toolpaths. And, a wide variety of post processors are available to support Lathe for Swiss. Note: only available in the United States.
Mill-Turn Environments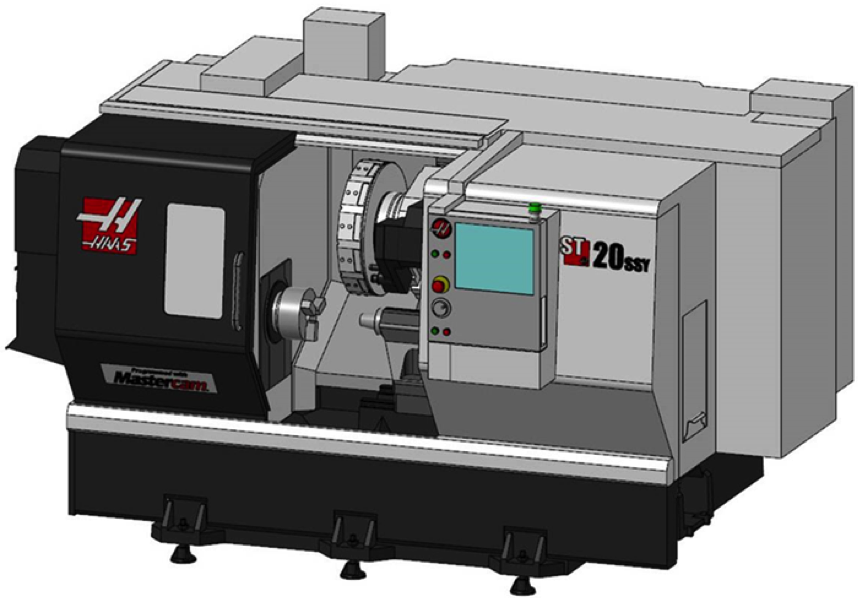 Lathe users can now run select Mill-Turn machine environments, giving Lathe users the productivity benefits of the Mastercam Mill-Turn programming environment. Experience automated job setup and part transfer, full machine simulation, and simplified programming of C/Y axis toolpaths.
Multiple Plunge allows you to rough out a groove with rib cuts, which is useful when you are concerned about tool deflection. Consistent tool pressure can result in better chip control and more even tool wear. Multiple Plunge also gives you the option to machine the ribs with a more aggressive feed rate than the initial plunges.
PrimeTurning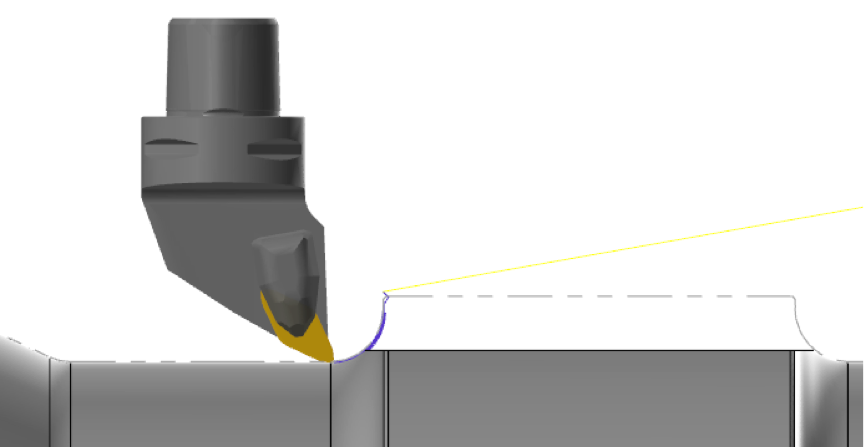 The PrimeTurning™ toolpath is now fully integrated into Mastercam. Mastercam has partnered with Sandvik Coromant on the development and support of their innovative PrimeTurning method and CoroTurn® Prime tooling. PrimeTurning has high metal removal rates that are the result of running the CoroTurn inserts at double the speed and feed, compared to conventional turning strategies. These inserts utilize a chip thinning design that reduces temperature at the leading edge and away from the tool nose. You experience greater chip control and increased tool life, requiring fewer tool changes and production stops. New to 2019 are improved tool libraries for PrimeTurning, as well as 3D Tool libraries with the introduction of 3D tool support.
For more information on the Mastercam line of products, please click the button below.