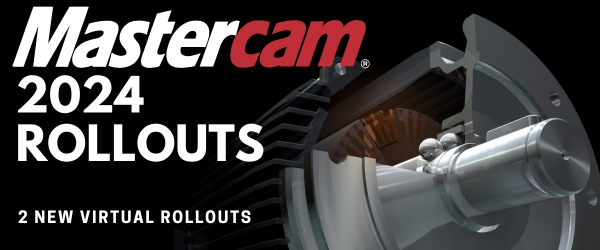 This year all of our Mastercam Rollout/update events were held at a Dave & Busters! This was a fun opportunity to learn all about the latest release, network with fellow Mastercam programmers, and enjoy a great day out with free food and games. But, we're not done yet. We are planning two Virtual Rollouts on August 15 and 24. If you weren't available to attend one of the live rollouts, we've got you covered.
From the comfort of your home or office, you can learn all about the latest enhancements including:
The New Gview Cube
Color Assignments for Multiaxis Toolpaths
B-Axis Contour Enhancements
NEW Process Hole Utility
Deburr Enhancements
Support for Angled and Aggregate Locators
Visual Linking for Holemaking Toolpaths
Auto Select Stock Models for Verify
New Options for Loading Default Parameters
Maximize Engagement for Dynamic Mill
Don't delay. Register for one of the virtual events and get up to date on everything Mastercam 2024.