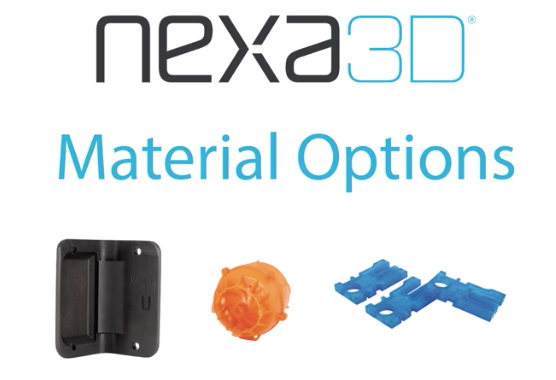 There are many 3D printing material options currently available for the Nexa3D NXE 400. Nexa3D's Ultra-Fast solution is a game-changer for engineers looking to boost their speed and throughput. With the ability to print 1 vertical inch every 2¹/2 minutes, the NXE 400 is ideal at producing large models or high volumes of parts in quick-turn fashion on a consistent basis. Let's take a look at the material options that are currently available.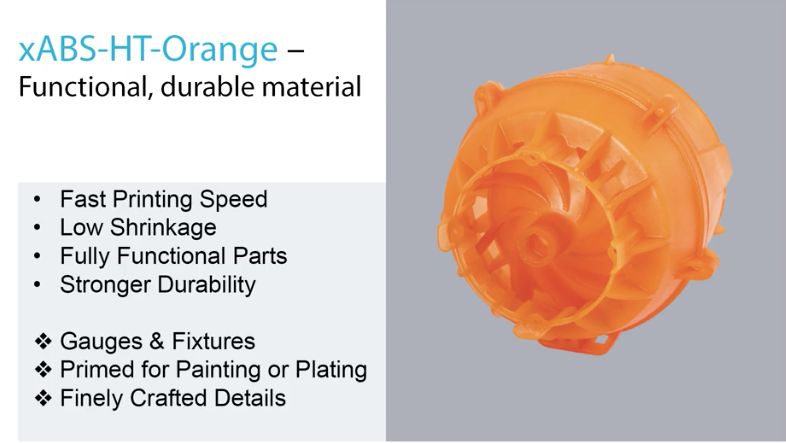 The first material is a functional ABS-like material which is great for injection molding molds. It offers low shrinkage and stronger durability that is ideal for gauges and fixtures. It is also primed for plating or painting and renders finely crafted details.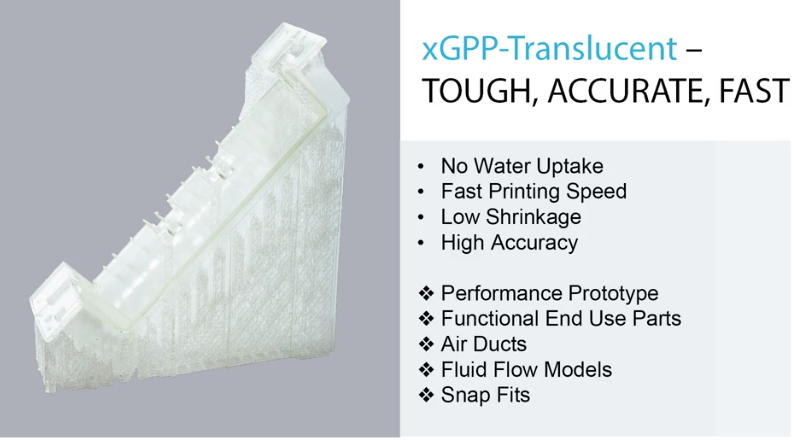 The next material is a tough translucent option. It has no water uptake with high accuracy, ideal for performance prototypes and functional end-use parts. The material is also a great fit for air ducts, fluid flow models, and snap fits.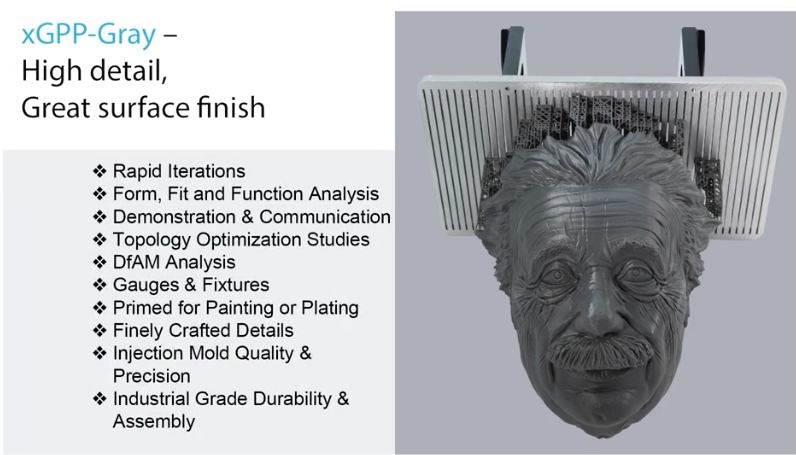 Gray material offers high details and an excellent surface finish. It can be used for rapid iterations of prototypes, form fit and functional analysis. Additionally, it is effective for demonstration and communication, topology optimization studies and more. It features industrial-grade durability and assembly.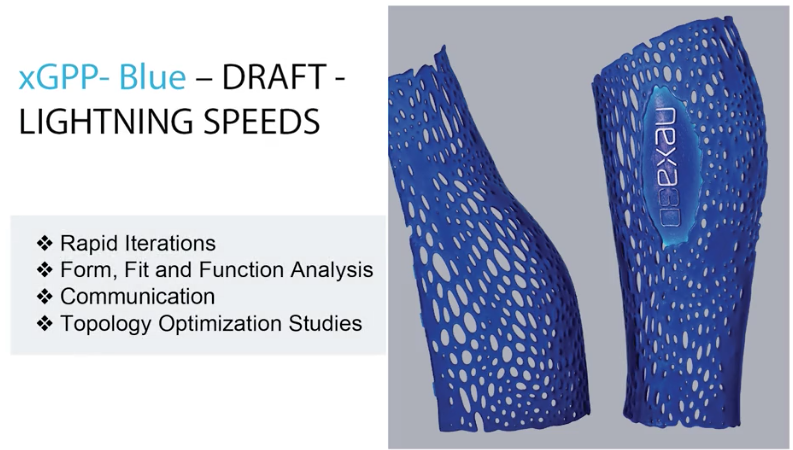 The final current offering is Draft resin which can be printed at some of the highest speeds in the industry. It is great for rapid iterations in early-stage development, communications, and form fit.
Nexa3D has established an open materials platform of third-party certified suppliers to accelerate the rollout of new and more complex material options. This will ensure that users have an ever-expanding library of materials that secures their investment for many years to come.
As you can see, the Materials Library from Nexa3D offers versatility and reliability for the most demanding applications. For more details on the Nexa3D materials, please click the button below.