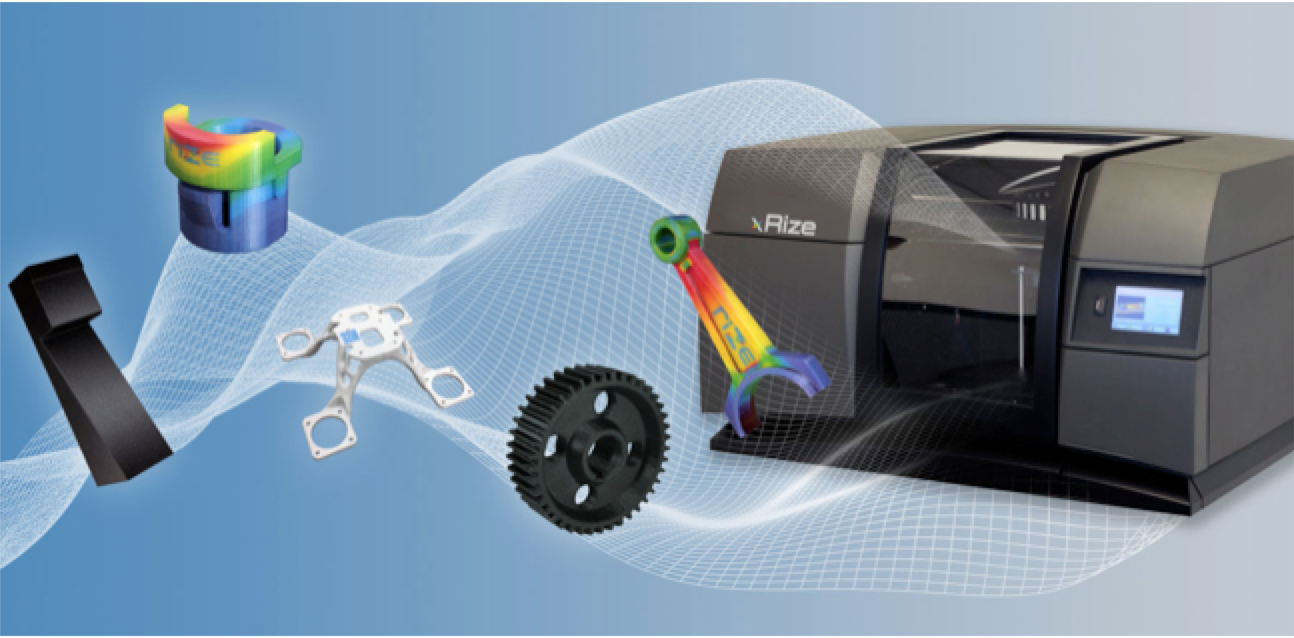 Accelerate Innovation with Unified Design and 3D Printing
RIZE and Dassault Systèmes recently made three key announcements:
RIZE Receives Frost & Sullivan Award for Best Practices in Technology Innovation for Zero-Emissions Polymer Additive Manufacturing
RIZE Announces $15M in Series B Funding from Innospark Ventures, Sparta Group LLC, Converge and Dassault Systèmes
RIZE Announces Strategic Partnership with Dassault Systèmes to Drive Sustainable Innovation and Faster Time to Market
SOLIDWORKS is the world leader in driving innovation. Design for Additive Manufacturing requires a rich set of applications from generative methodologies, material science and advanced simulation available in the SOLIDWORKS portfolio. RIZE solutions integrated with SOLIDWORKS will accelerate product innovation for design, manufacturing, tooling and service.
RIZE 3D printers, including XRIZETM that lets you print functional full-color and carbon fiber parts, enables engineers to produce intelligent parts for design, manufacturing and service. RIZE provides a safe and easy additive manufacturing experience that will accelerate innovation among all users in offices, factories, schools and distribution environments. RIZE parts provide digitally connected and augmented experiences for traceability, built-in trust and IP controls. With zero harmful emissions, using only safe, recyclable materials and with minimal pre- and post-processing.
SPECIAL OFFER
Effective February 11, 2019, every RIZE 3D printer purchase will include a coupon redeemable for a perpetual commercial license of SOLIDWORKS design software.
Contact us now to learn more by clicking the button below.