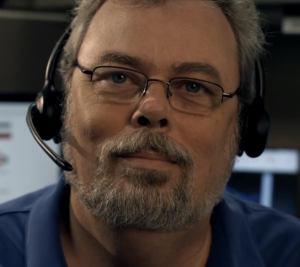 In today's Employee Spotlight we are featuring Tom Kryger, an Applications Engineer here at Cimquest. Let's get to know Tom a little better . . .
What are your responsibilities at Cimquest?  Application Engineer.
What industry do you come from?  Manufacturing
Where are you from (hometown)?  Phillipsburg, NJ
What is your educational background?  High School, Technical
How long have you worked at Cimquest?  2 Years.
What are your hobbies?  Fishing, outdoors, and making things.
What do you enjoy most about your job?  Instructing.
What do you feel is the most important aspect of your job?  Customer satisfaction.
What is your most treasured possession?  My family
Do you have any hidden talents?  Metalworking
What is the craziest thing on your bucket list?  Parachuting
What is your favorite meal?  Lasagna
Where is your favorite place to vacation? Near water
What is the best advice you have ever given or received?  Set an example.
What is your favorite movie?  Matrix
What is your greatest fear?  Rats
Who is your favorite celebrity?  I like the ones that give back to society.
When you were young, what did you want to be when you grew up?  Fireman or a soldier
Stay tuned to future blog posts when we will introduce more Cimquest employees!